What to consider when selecting an IT Support partner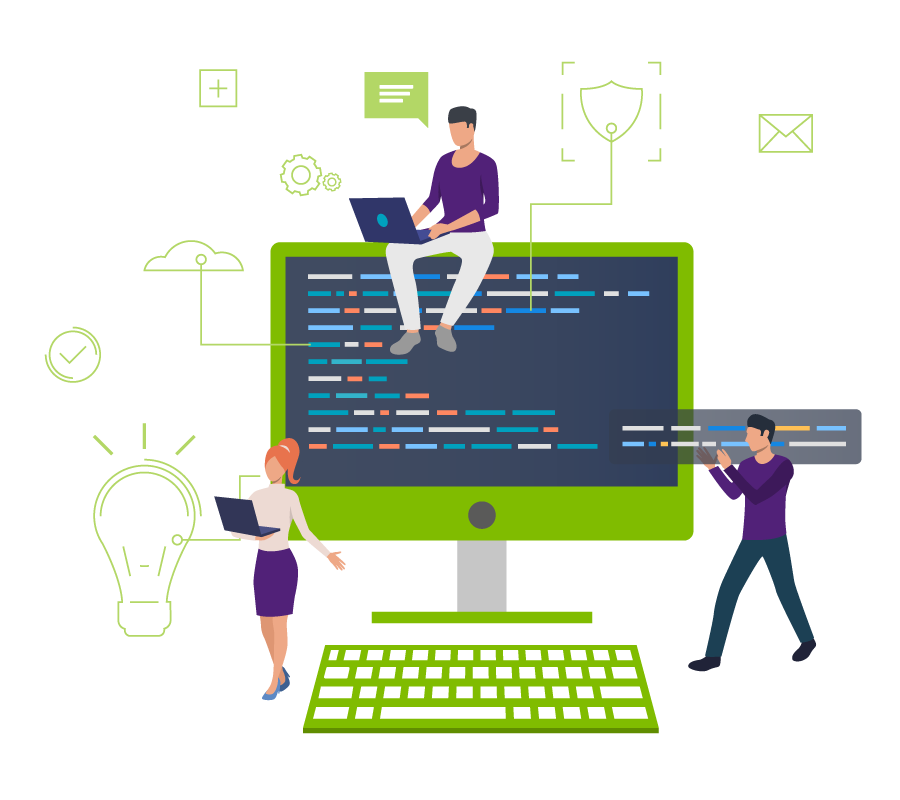 Your IT systems are at the core of your business, keeping your staff working and helping you serve your customers. Handing over responsibility of your IT systems to an outside firm is therefore a big decision to make, but can be a huge weight off your shoulders.
We've compiled a brief checklist of things to consider when choosing a partner for your IT Support, to help you make sure you make the best decision for your business.
What technologies do you use right now?
Whichever outsourcing partner you use, they must have expertise in your current tools. Migrating to a managed support provider is a big enough decision by itself, in many cases transforming workflows, so there is little value in adopting new technologies or tools at the same time as taking on an outsourced support provider.
Your support company may well have great suggestions for which tools or systems to upgrade first, but It's always wise to develop a partnership over time, starting with systems you're familiar with.
How many staff do you have, and how does technology factor in to their day-to-day jobs?
This will give you a good idea of how much support you're likely to need on an ongoing basis, which of course will influence your choice of partner, services and contract.
Having fewer staff will obviously place a lower demand on any support service, but older or on-site systems will add to the expense of support. This is where intelligent upgrades can pay dividends, and upgrading systems relatively early on in a contract may be a cost-effective solution. Microsoft 365, for example, is much simpler and cheaper for remote support companies to deploy and maintain than any on-site equivalents. Because Microsoft 365 doesn't inherently change staff workflows, it can be deployed without disruption.
Location, Location, location.
In today's ultra-connected world, almost all support can be carried out remotely. The majority of problems that occur are software-related, rather than hardware faults, so there's no need to have an engineer on-site at all times.
However, this does mean that if a piece of hardware fails and you need an engineer on site, it's likely to be urgent. Partnering with a team who can be with you quickly is crucial. So do your research ahead of time; make sure you know where your partners are based, and how long it's likely to take them to get to your office in the event of disaster.
Steps can be taken to mitigate the risk of hardware faults; redundancies in your on-site infrastructure, or migrating to cloud-based equivalents, can eliminate single points of failure. Nevertheless it is always worth considering the response time of potential partners before signing up.
Billing and support contracts
Considering how much support you're likely to need is important when looking for the most cost-effective contract for you. You may find it's best to stick to a simple pay-as-you-go approach if you don't expect to need regular help, or if your systems are particularly simple.
However, if you expect a regular workload and have a larger workforce and more complex systems to support, a fixed-price contract may be the most cost-effective option. Every provider has different billing structures, so speaking to them to get an understanding of their pricing structures is crucial.
Attitude – incredibly important!
The best outsourced teams integrate themselves into your company culture, helping you think of them as an extension of your team. Embracing an outsourced team as you would in-house talent is key to a successful working relationship. For example, if you plan from the outset to include your outsourced team in the meetings and conversations your in-house team would be in, you'll get the most value from your new resources.
This is why speaking to a selection of providers before signing up is always a good idea. Think of it like a job interview; the prospective hire needs the right skillset, and also needs to work well with your team and align with your company culture.
Qualifications and partnerships.
Manufacturer certifications give IT firms access to preferential pricing and support from manufacturers, allowing them to pass savings and the latest technologies on to their customers.
So, when you're looking for an outsourced partner, you'll get the most value from choosing a firm that have partnerships with manufacturers whose products you use, or plan to use. Choosing a Microsoft-certified partner is ideal if you're planning to migrate to Microsoft 365, for example.
Hopefully this guide will have given you some ideas. Outsourcing your IT support is a difficult decision to make, but finding the right partner will both save you money and add value to your business.

Protect your business with unlimited IT support.
Want to find out more? Chalvington Group are a Microsoft Certified Partner offering Unlimited IT Support with flexible contracts, scalable services and proactive expertise.
Use the contact form on our website or call the team on 01323 440555 to arrange a free consultation and get the ball rolling.