5 Key Benefits of Outsourcing Your IT Support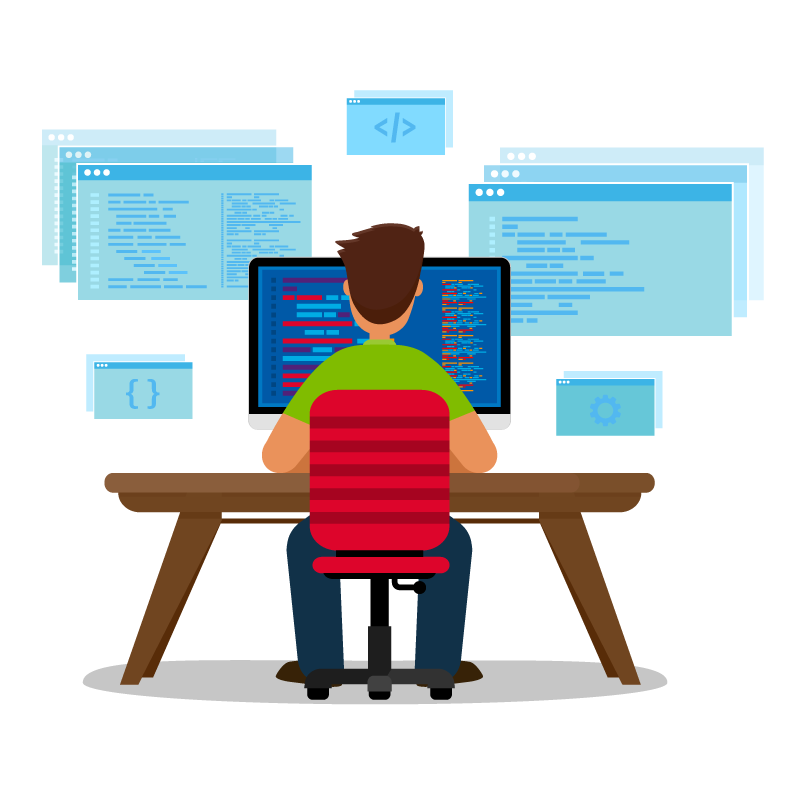 Outsourcing IT Support means contracting maintenance, repair, upgrading and support of all or part of your IT estate to an external firm. Many business owners see this as a radical step, but we see it as a straightforward and logical business decision. In this blog post we'll explore five of the key benefits of outsourcing IT Support. You may have the perfect IT team in-house, but there are many circumstances where having a limited set of skills and several full-time staff can hold your business back from effectively handling your business's IT support.
Cut costs with intelligent and efficient resources
Outsourcing your IT services represents a potentially enormous cost saving for your business. Fully managed IT services, like our Unlimited IT Support service, help reduce your recruitment, payroll and HR costs. Beyond this, use of an outsourced team, especially with cloud infrastructure, allows you to reduce the size of your premises, reduce or even eliminate hardware maintenance fees and save on utilities. It's amazing what knock-on benefits you get when you change the way you think of your IT systems.
Remote support firms like us have a vast wealth of knowledge to call upon. This means that if something goes wrong, we'll be able to get you back up to full speed sooner, with less hassle and less expense than an on-site team. Distance really is no hindrance to support; since we support many customers, our teams are far larger, better equipped and more experienced than any in-house team. Our Unlimited IT Support gives you access to decades of experience across our whole team at a lower cost than your own in-house resources.
Flexible, scalable solutions promote, rather than inhibit, growth
In today's environment, it's not just your systems that need to be flexible. With a flexible and cost-effective Unlimited IT Support contract, your IT resource scales organically on demand. Our service scales to your needs – there's no need to commit to a permanent, fixed-scale resource before you've got the workforce to use it fully.
Similarly, with an outsourced team there's no need to worry about whether you've got the manpower needed to support a growing workforce – if you need more help, simply call us more! That's all there is to it. This lets you free up more of your budget to do what you do best – after all, we all work better when we stick to what we're experts at.
Wide range of expertise
With an outsourced IT team, you're never limited by the skills you have in-house. This allows you to use the best tools for the job, knowing that you've got a qualified, experienced technical team backing you up. We're a Microsoft Certified Partner and have a lot of other long-term partnerships with other manufacturers, giving us access to manufacturer expertise, preferential pricing and huge databases of documentation.
We leverage our strong manufacturer relationships to provide the best level of support available to our customers, making corporate-level expertise, efficiency and service available to businesses of all sizes around the UK.
UK-based team offering hardware support, maintenance and installation
We provide all the services you'd expect from an in-house resource without the recruitment expense. Outsourcing your IT can also promote remote working, particularly when combined with phenomenal modern cloud systems. The vast majority of issues can be solved over the phone or in a remote support session these days, so the benefits of on-site teams are becoming more and more limited.
Our UK-based team cover all the bases. We offer remote support for all your users and applications, of course, and we're also qualified and experienced in on-site hardware deployment, maintenance and upgrades. When needed, we'll send engineers to your office with all the tools and spare parts they need to get you back up and running. With a growing remote workforce spread across the country, and widespread use of the cloud, it's time to re-think the way you provide support to your users.
Business IT strategy and consultancy
Looking to expand and not sure what technologies to deploy? Moving office and need a new network and new IT systems installed? Our experts can advise you on the best solution for your unique needs. We're passionate about the latest developments in technology and can help you make better use of your current tools, or suggest appropriate upgrades.
The expertise across our team lets us give you sound, impartial advice for any IT project. We're happy to get involved at any stage of your business's development. Whether you're a small start-up that needs cost-effective solutions to cater to a growing business, or a large corporation looking to cut costs while improving agility and adaptability, outside consultancy is key.
Between the team we've got decades of experience in the industry, covering all major technologies and systems. Besides providing Unlimited IT Support, we can provide consultancy services to help develop a clear and achievable IT strategy in your business. This can include advising on the most appropriate systems for your use case, supplementing your in-house resource with additional skillsets, or even taking on all of your IT and infrastructure support.
Want to know more? We offer free, impartial consultations with our specialist advisers to help you find out how we can make it easier than ever to manage your IT. Fill out the contact form on our website or call us on 01323 440555 to arrange a consultation.

Protect your business with unlimited IT support.
Want to know more? We offer free, impartial consultations with our specialist advisers to help you find out how we can make it easier than ever to manage your IT.
Fill out the contact form on our contact page below or call us on 01323 440555 to arrange a consultation.