Chalvington partner with Lightning Fibre to bring hyper fast fibre to Eastbourne and East Sussex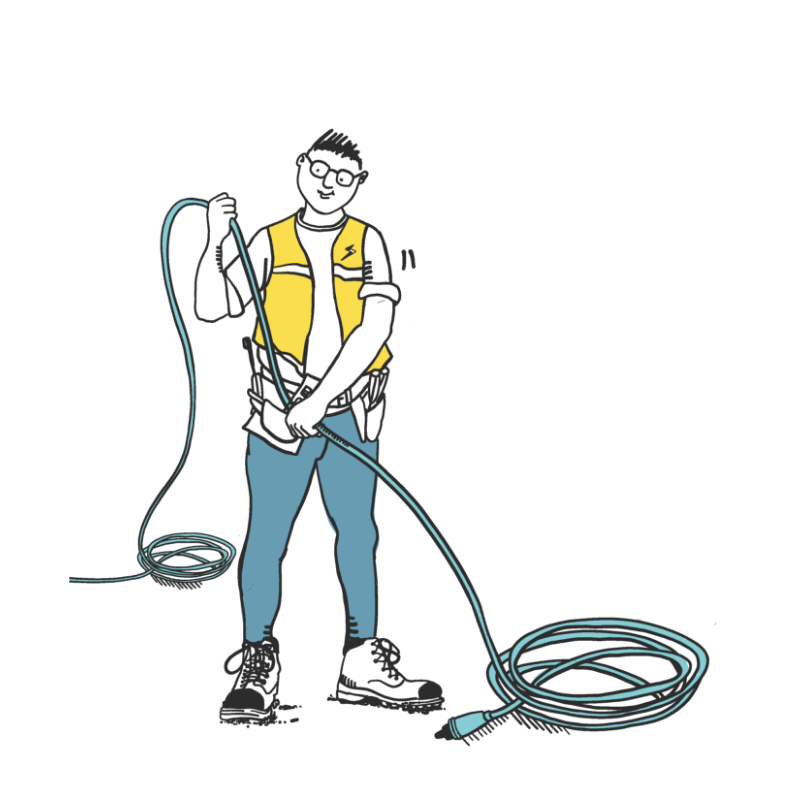 Thanks to our partnership with Lightning Fibre, we're offering Chalvington customers in Eastbourne priority access to hyper fast full fibre connectivity!
Lightning Fibre are based in Eastbourne and are on a mission to provide East Sussex businesses with ultrafast FTTP connections. Our local knowledge gives us early access to the full fibre infrastructure and we're delighted to be able to offer this service to our Eastbourne based customers.
If your business is looking for a reliable connection, register your interest with us and we'll be in contact as soon as the connection is available for your team.
Why FTTP?
FTTP is different from the fibre service that is most commonly offered by BT and Virgin. This full-fibre connection offered by Lightning allows you to access speeds starting at a whopping 100Mbps that can scale up to a staggering 10Gbps upload and download.
These speeds revolutionise the way that you work. Productivity, teamwork and customer service can all be sent to new heights when you can access all your online services in an instant. Say goodbye to loading screens, buffering, and long download times.
FTTP connections can be scaled up whenever needed, so you always get what you pay for. As your business grows, you can get in touch with our team, and we'll make sure that you're always working with a speed that suits you.
Lightning Fibre are also offering FTTH, Fibre To The Home. This service is ideal for getting any of your remote staff reconnected, as well as just being a fantastic home broadband solution.
How Chalvington can help
Understandably, the demand among Eastbourne businesses for this new service is expected to be incredibly high. That's why as local technology partners, we're offering our existing customers priority access to this service.
Here's what a few of our local customers have to say about our service:
"Anthony, Chris and Russell recently assisted us in updating our phones and IT systems, and were brilliant from the start. They advised us on what they thought would work best for us, and took the time to understand our needs too. Very happy with their services, and will continue to use them in the future." – Bay House, Bexhill
"Claire Baker at Chalvington has provided us with quick, efficient and quality service for years and I would highly recommend her and Chalvington in the future." – John Whippy Insurance Brokers, Eastbourne
"Can't fault these guys. Anthony, Russell and Chris listened to our needs and wishes for an update of our IT and telecoms systems, and advised us on what they thought would work best for us. They supported us throughout the process of switching over our systems, and also trained our staff until they were 100% confident. Thank you!" – Middleton Grove, Hove.

Find out more about full fibre in Eastbourne and East Sussex
This service is only available in Eastbourne right now, but Lightning is looking to expand into Hastings, Hailsham and Heathfield in the very near future. Get in touch with our team at 01323 440555 or send us a message through our website.