How to control your phone system costs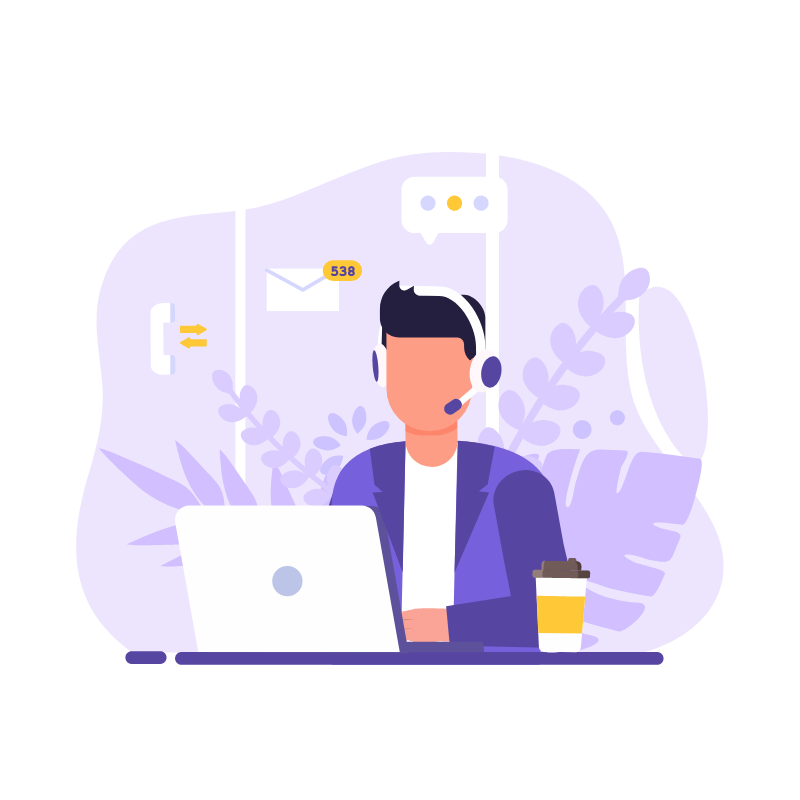 Businesses are taking control of the cost of their phone system. At Chalvington, we think this is a great thing! Here's why it's happening, how you can do it too and the many benefits this will bring.
The digital transformation
With traditional on-premise phone systems, there was little flexibility when it came to price. Businesses bought an out-of-the-box system, and had to physically expand on it as their requirements grew. This generally leads to businesses having a service that didn't meet all their needs, or they overpaid on a service that did.
This led to some steep costs, especially on initial outlay which was often not viable for SMEs. It also meant that businesses could not reliably scale their phone system alongside the growth of their business. Thankfully, with the arrival of cloud phone systems this is all changing.
Cloud based systems can be accessed by businesses in a much more flexible way. They require far less equipment than their on-premise equivalents, and most of the equipment they do need is hosted in a secure data centre. With a cloud system, you pay a monthly contract for the phones and additional services that you need, as well as any out-of-bundle calls that you make, and nothing else. This single bill covers a business's entire communications infrastructure, and includes any maintenance, meaning no nasty surprises.
Cloud communication services are also much easier to upgrade. If you need to add new users, just add a new licence and you'll be good to go. With new unified communication (UC) systems, you don't even need to invest in a handset! UC services allow you to access your phone's interface from a device of your choice. Check out our Cloud Collaboration platform to learn more.
Keep communications secure
One of the biggest drains on capital that businesses face in terms of communications are fraudulent calls. Fraudsters have mastered the art of racking up call charges to phony addresses under the nose of many businesses. Preventing these calls from taking place can potentially save businesses thousands.
The first step to preventing fraudulent calls is by working out where they're taking place. You can use call logging and analytics to spot any suspect calls. These will normally be to premium rate numbers or international numbers. If you know that your team shouldn't be hosting these kinds of calls anyway, you can simply block them from your phone system.
Otherwise, it's worth taking a look at the times these calls are taking place. Generally, calls out-of-hours will stick out like a sore thumb if they're being directed to phony addresses. From here, just block the numbers and you'll be all good.
Migrate to VoIP
In 2025 all existing PSTN and ISDN traditional phone lines will switch off. For businesses currently using systems supported by these lines, migrating to a newer system sounds like a hefty expense, but it can save you a vast amount in the long term.
Moving away from outdated PSTN and ISDN lines means upgrading to VoIP. VoIP is fundamentally different from its predecessors in that calls are handled over the internet rather than over fixed phone lines. This has the benefit of massively reducing call costs and line rental.
Making the most of VoIP does require your business to have a strong enough internet connection. With the arrival of some brilliant new fibre services and their rollout across the country thanks to alternative providers, we think that any business can now access a great connection.
Make your call process more efficient
Changing the way your customer facing staff handle calls can help to reduce the time spent on them, making the process more efficient for your customers, and your bottom line. There are some key services that we think can make a real difference here.
The first is CRM integration. This allows your staff to see caller details before they even answer the phone, including any notes from your CRM made by colleagues. This allows the staff member to handle the call more effectively, or if not, quickly transfer to a colleague who can. This cuts down on call times and reduces the likelihood of repeat calls being made by each customer.
The next is call analytics. This useful feature automatically sends managers detailed call reports on the metrics that matter most to them, and can be used to save money. Managers can review which calls are taking the longest, or when calls are being lost. From here you can suggest changes to your call system to better maximise efficiency. You can even record calls to provide better training for any staff who are struggling.
We hope this blog has given you some insight into how businesses can better control the cost of their phone system. 

If you'd like any more information or to find a system that's right for you, get in touch with the Chalvington team. We'll provide a quote or just some helpful advice. You can reach us by filling out the contact form on our contact page or call us on
01323 440555 to arrange a consultation.