Cyber security threats to businesses in 2022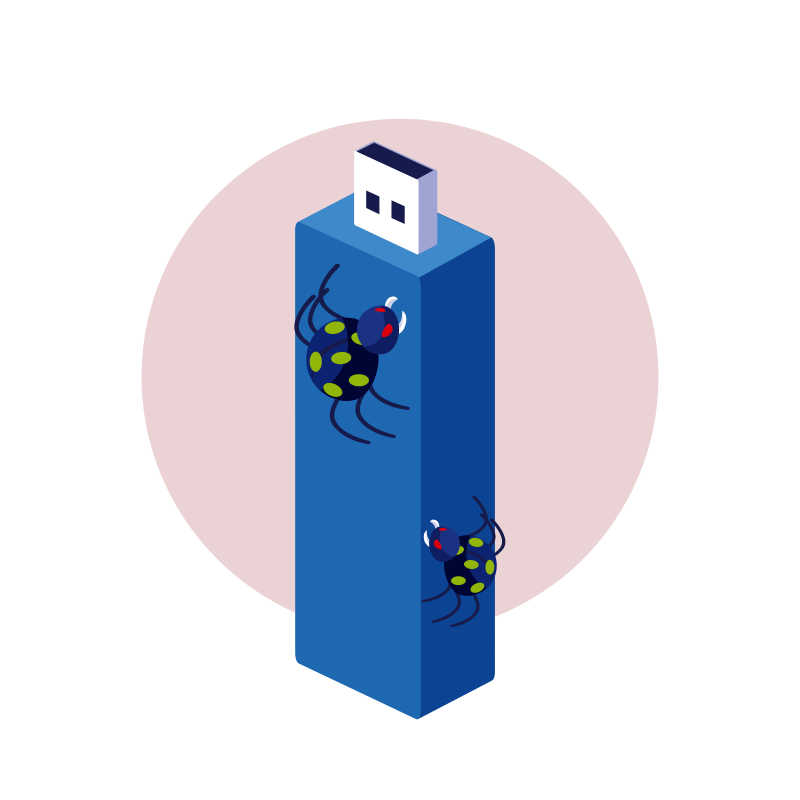 It's the start of a new year, which means the arrival of a whole host of new technological advancements. 2022 is set to see a number of trends take off, with new services designed to enhance remote working being a focal point for many technology providers.
Unfortunately, the start of a new year is a time for innovation of a different kind. Cyber-criminals are now taking on a variety of new methods to access businesses' data and devices. These threats range from the simple to the sophisticated, and often rely on teams not being properly informed when it comes to how to tackle them. That's why at Chalvington we're helping businesses stay ahead of the curve. Here are the cyber security threats that you need to be aware of moving into 2022.
Network breaches:
One of the increasingly common forms of cyber-attack is also one of the most far reaching in terms of the damage it can do. Instead of targeting individual devices or servers, these attacks attempt to compromise your entire WiFi network. Many businesses currently use a public WiFi network, and if a hacked laptop or smartphone connects to this network, then it puts every other system connected to it at risk.
By the end of 2022 it is forecast that 18 billion connected devices will connected to the internet with more than 90% connecting wirelessly. With more devices like CCTV, alarm systems and household appliances being connected, maintaining good practices is key.
These attacks are especially threatening for businesses in the retail or hospitality sectors, which often have staff devices and essential business services connected to the same public WiFi network as their guests. This is potentially a major security flaw. At Chalvington, our connectivity experts can not only help you secure your existing WiFi network, but also help you create guest networks to help minimise risk and protect your essential services.
Phishing Attacks:
Due to the rise of home working, many cyber criminals have changed tactics. Instead of launching huge, sophisticated attacks on larger enterprises, they have found more success targeting smaller businesses, especially those with staff working from home. The most common way this works is through phishing attacks.
Phishing attacks rely on user error. They usually come in the form of emails that pose as a reputable contact, usually a large business such as Google. They'll encourage a member of your staff to share passwords, financial details or even to transfer company money. The best way to counter these attacks is with staff training and proper awareness.
At Chalvington we offer a User Awareness course. This includes a monthly simulated phishing campaign. This service sends your staff an authentic phishing email every month. Through this, you can see which members of staff know to avoid the scam, and which fall for it. If any do fall for the email, then they are automatically directed to an educational video letting them know what to avoid next time. The system logs which staff view the video and any that don't. Email security is now a necessity rather than a recommendation, which is why these services are included in our main security and IT offerings.
Ransomware:
Ransomware attacks continue to be the most widespread form of cyber-attack in the UK. Businesses should now expect to be targeted by these attacks, and create a backup strategy to match this expectation.
There were several high-profile attacks in 2021 and this trend looks set to continue. These attacks threaten to exploit a business's staff member or customer data unless a ransom is paid. When affected by ransomware attacks businesses often have to pay even more to tech firms to resolve the attack than they would have to the original cyber-attackers.
It's crucial that you stop ransomware attacks before they take place, rather than just mitigating their impact afterwards.
The first way to prevent them is with a proper patch management strategy. This involves guaranteeing that every device in your business, from servers, to cloud databases and even your printer is kept fully up to date with the latest security software. The second is by making sure that unwanted or potentially dangerous emails are removed by a filtering system.
Next you need to have the right firewalls in place to block attacks before you're even aware of them. Next-Generation Firewalls, known as NGFW solutions, use machine learning to detect threats instantly and provide a far more comprehensive level of protection. We also recommend Endpoint Protection and Cyber Insurance for added levels of security against ransomware.
At Chalvington our IT service can advise on both of these security measures. We even use a service that can monitor the update status of your business devices. This then sends a notification if any of your systems are flagging behind or becoming a security risk.
Why Chalvington?
At Chalvington, our IT service is accredited by Cyber Essentials Plus, one of the highest cyber-security certifications a UK business can achieve. This means we're in a perfect position to advise your business on how to maintain security in 2022.
We'll act as your outsourced IT managers, monitoring your systems remotely and advising on the services that can make a real difference to your team. If you'd like to learn more about what we do, get in touch.

Find the best security solution for your business
Want to know more? We offer free, impartial consultations with our specialist advisers to help you find the perfect security solution for your business.
Fill out the contact form on our contact page below or call us on 01323 440555 to arrange a consultation.