A Checklist for your IT support and services partner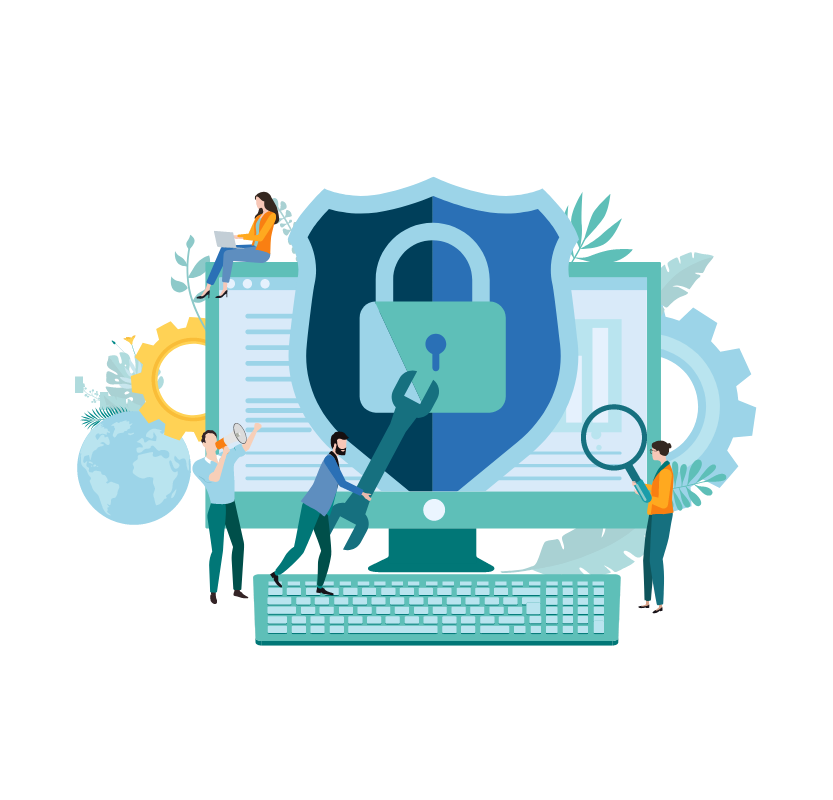 If you're not very technical, it can be extremely difficult to identify the best IT support partner for your business. That's why we've created this quick checklist detailing some of the most important things you should look for when you're in the market for an IT support provider.
Do they work with businesses like yours?
It's important to find a support partner that caters to you. Different sizes of businesses present different challenges for support and service partners to overcome. There's an easy way to identify the types and sizes of clients that IT support companies tend to work with; check their reviews online!
It's never been so easy to do research on your potential service partners; before signing up for a support service, it's always a good idea to do your due diligence. That's why we recommend you look at both the tone and content of reviews as well as paying attention to who's leaving the review. Can you find businesses leaving reviews that appear to be in the same size range as yours? Pay extra attention to these, and of course look for evidence that your potential partners mirror your commitment to quality customer service.
Do they cover your hours of operation?
This is pretty self explanatory. It's no good signing up for an affordable support service if your new partners are based halfway around the world and their standard business hours don't align with yours.
Of course, it depends on how you work in business, but you should also be considering whether you may need out of hours support. 24/7 support is indispensable for companies that work over evenings and weekends, but don't expect it to come cheap.
What level of expertise do they have with your existing tools and systems?
Upgrading your infrastructure and systems is a crucial part of any IT partner's role, but don't get carried away with planning your company's future before you know that your partners support the technology that you use right now.
There are a lot of IT support providers out there who are undeniably experts with the products that they sell, but struggle to support other tools effectively. We've seen a lot of businesses sign up with IT support companies that promise cost-effective upgrades and migrations to brand new services, but who are almost completely unable to support their new clients' existing systems. This can leave businesses in a precarious position if something were to break before they get the chance to upgrade.
Look for a partner that both supports your current technology and can help you plan an upgrade path when the time comes. At Chalvington, we are proud of our holistic approach to our clients' technology. Our support team has an incredibly broad range of experience within the IT industry, putting us in the perfect position to support all the tools you currently use while still providing a clear upgrade path for your technology.
Will you have a dedicated point of contact?
This is an important practical question to ask your potential service partners before signing up. The function of a dedicated account manager is to ensure that none of your tickets fall through the cracks.
Quite apart from helping to get each ticket resolved quickly and efficiently, our dedicated account managers help to identify patterns in the tickets you raise. Rather than simply resolving each ticket as it's reported to us, our account managers perform regular ticket reviews with our technical teams. This helps us get to the root cause of any problem and nip issues in the bud before they become a crisis.
What guarantees and assurances can your partners provide?
SLAs, or Service Level Agreements, provide a contract between you and your service partner that they will respond to and resolve issues reported within a given time frame. SLAs are your providers putting their money where their mouth is; if a partner isn't willing or able to provide you with an SLA before signing a contract, this is a huge red flag.
Our industry-leading SLAs give you the confidence that we've got your back. We're able to leverage huge amounts of engineering resources, so in a crisis you can count on us to put all hands on deck and get you back up and running.
Industry accreditations and partnerships
It's not always realistic to expect your prospective partners to hold manufacturer qualifications on the tools you already use, but every organisation should be able to demonstrate a level of competence with the products they sell and the areas of technology they work with.
At Chalvington, we encourage our support team members to attain industry certifications, and as a business we nurture fruitful, long-term relationships with our suppliers. As a Microsoft Silver Partner, for example, we have access to a vast database of Microsoft technical materials and expertise.
When you're looking for a new IT support partner, talk to them about their accreditations, the expertise of their team and their partnerships with equipment and software manufacturers.

Find out more about Cloud IT support.
Do you want to find out more about Chalvington's advanced IT support services? We could just be the ideal partner for you. Get in touch with the team on 01323 440555 to start the process of building an IT support service just for you.