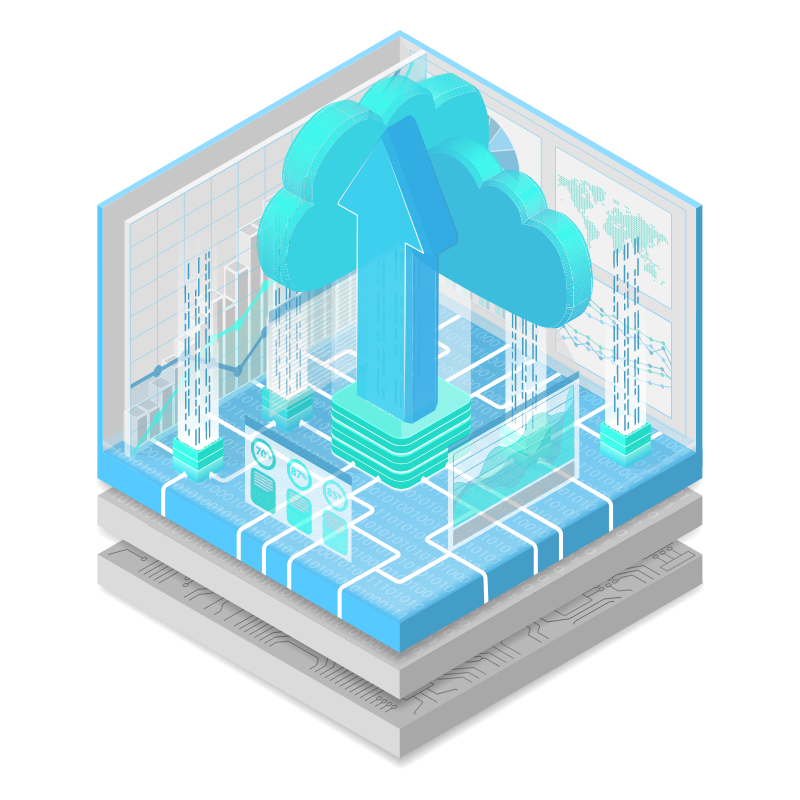 As part of our campaign to improve remote working practices, we're offering free technology audits to all businesses in the UK. Our audits are designed to identify where your current systems are letting you down and give you a route forward to achieve seamless Cloud Collaboration.
Our free audits cover the four key areas of modern business technology; telecoms, business continuity, cyber security and cloud collaboration.
Business Telecoms
Have you struggled to stay in touch with your clients while working remotely?
Our business telecoms systems offer:
– Advanced mobile and desktop apps to ensure your staff have access to their office extension and phone numbers wherever they work.
– CRM integration using a built-in RESTful API implementation. Our systems connect with a huge range of third-party CRMs and other management software, making staying in touch with your clients simple.
– State of the art call control features that keep your callers informed and ensure all calls are routed to the best team for the job.
– VoIP trunking and virtual numbers that reduce call costs and allow your phone numbers to ring your staff no matter where they are without exorbitant forwarding charges.
As part of our audit, we'll have a look over what you use right now and discuss how you work and use your systems. This helps us determine if your current telecoms systems are fit for purpose, and whether a newer Cloud-based solution could be right for you.
Business Continuity
Is your business in the best position it could be to recover from a disaster?
Our business continuity systems offer:
– Cloud backups ensure your data is kept safe in secure data centres around the world. Our systems back all of your data up quickly, making it accessible from anywhere.
– Simple data recovery guarantees that you'll be able to get back on your feet in a disaster, giving you the peace of mind that you'll be working again in minutes and not hours.
– Remote device support gives us the ability to protect your staff's home devices just by installing a simple app. There's no hardware or difficult configuration required; it's all handled in the Cloud.
– Mobile integration protects the business data stored on your smartphone. With work more mobile than ever, it's never been so important to protect the device in your pocket.
The Covid-19 pandemic has put every company's business continuity plans in the spotlight. Those best equipped to collaborate remotely were in the best position to adapt to the unprecedented situation and overcome the challenges it presented. Business continuity is far more than just the technology you use. With our combined decades of experience in the industry, we'll take a look over your business continuity strategy, identifying gaps and suggesting solutions.
Where possible we like to help our clients implement stronger strategy, planning and training to improve their business continuity plans. However, we have found that the latest Cloud technology has brought far more security, simplicity and accessibility to business continuity services than ever before. For example, our Cloud backup systems support both mobiles and desktops in use across your organisation, even those your staff use at home. This practically guarantees that your business is prepared for whatever comes your way.
Cyber security
With cyber attacks on the rise, how sure are you that your cyber security tools are up to the task?
The latest cyber security systems like ours offer features that until recently were unavailable for all but the largest enterprises. These include:
– Cloud protection that extends your company's umbrella of cyber-security protection to your staff's home networks without any costly hardware to install or configure.
– A combined suite of security services that talk to each other, sharing threat data among themselves to upgrade protection across the board.
– Multi-factor authentication systems guarantee that no one can access any of your business accounts without first authenticating their identity.
– State of the art firewalling that dynamically blocks all unauthorised access attempts without any genuine traffic being blocked, and can even extend to your staff's home devices through the use of an advanced VPN.
If you adopted a home working strategy for the first time in March 2020, your company's cyber security probably wasn't at the top of your list of priorities. The fact is, home working and the reliance on the consumer-grade technology at your staff's disposal has had an enormous impact on the number of businesses reporting security breaches.
This means that if you haven't re-assessed your business's cyber security strategy since the start of lockdown, there's no better time than now. Our cyber security audit is the first stage of a review strategy. During the audit we will take a look at the systems you currently use, including your firewalls and any anti-virus software you use. We'll then discuss the way you work and identify where, if anywhere, your current systems may be letting you down. We're accredited by Cyber Essentials Plus, meaning we're well equipped to diagnose any vulnerabilities and advise on how to secure them.
We've found that businesses relying on home workers using their own devices are at particular risk of breach. If your company falls into this category, we can put simple, cost-effective and powerful systems in place to protect your central office network, your Cloud business services and any devices your staff use to access your data at home or on the go.
Cloud Collaboration
How well have you adapted to working remotely?
Cloud Collaboration is our response to the explosion in demand for a suite of Cloud services that make connecting to and working with your remote colleagues simple. Businesses making the most effective use of the Cloud have reported little to no reduction in productivity as a result of the transition to remote working. If your productivity took a dip over lockdown, this could be a strong indication that your business collaboration tools aren't up to the task of supporting our evolving approach to work.
Our Cloud Collaboration services include:
– Remote IT Support that ensures your staff always have someone to turn to for help.
– Cloud-based communication systems that maintain your availability and promote collaboration while working from home.
– Cloud data storage and backups that protect your business data in any eventuality.
– Cloud-based software that can be accessed from anywhere, allowing your staff to pick up work from home uninterrupted.

Find out more about Cloud IT support.
Do you want to find out how your systems compare to the best out there? Get in touch with the Chalvington team today on 01323 440555 to arrange your free business technology audit.