What IT Support Packages are available?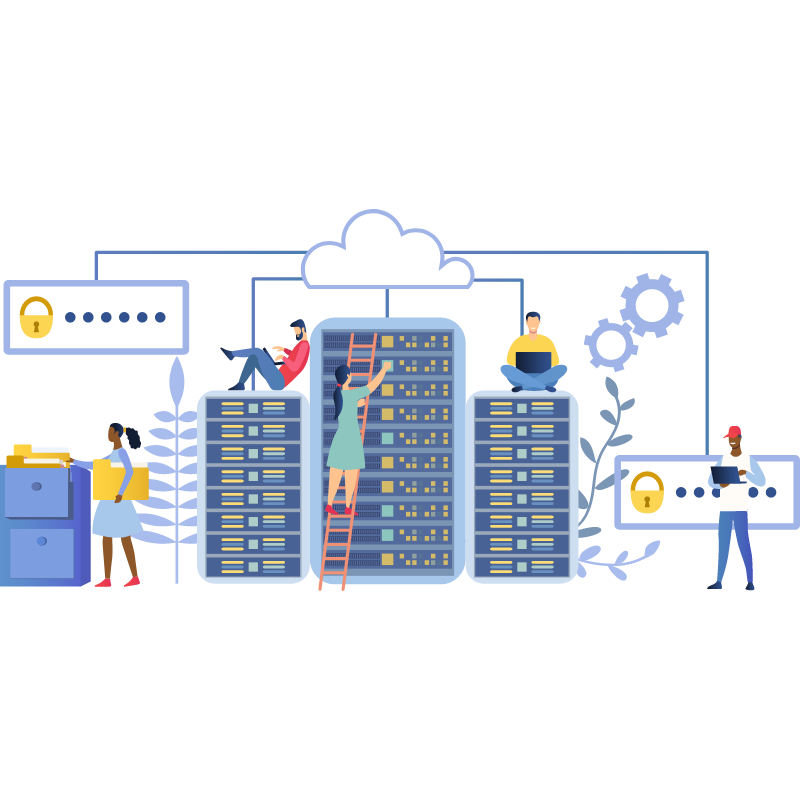 IT support is a crucial element of success in almost every business these days. Every business is unique, however, so every business has different requirements for their IT support.
At Chalvington, we embrace our client's unique circumstances, building a bespoke IT support package for every one. So, you may find yourself wondering how different one company's IT support is from the next.
Well, we've written this blog post to discuss all the elements of our IT support packages that can be tailored precisely to your requirements. From our approach to the devices that we support, and everything in between, it's up to you.
What are the elements of an IT Support Package?
– Proactive vs Reactive
Proactive support is our premier service, which gives you total confidence that we've got you covered. Rather than waiting for you to report a problem, we monitor thousands of data points on your network and the devices we support using Connectwise Automate, our powerful remote monitoring tool. Connectwise Automate remotely manages customer networks and sends alerts to our support team. This gives us the ability to catch and investigate anything out of the ordinary before it causes any problems for you.
However, you may not feel you need such a level of proactivity. If you run a small business with only a few employees and not much technology, you may only need occasional assistance from IT experts. If this is the case, we're more than happy to provide you with support on a more hands-off basis. It's entirely up to you, and of course we're always happy to change our level of support as you need it.
– What needs to be covered?
When you sign up with Chalvington for our IT support expertise, one of the first things we like to know is the scope of our partnership. What devices do you need us to support? Do you need support for your core network and your cloud services? We've got the expertise to cover every piece of technology you use in your business, from your core network to your desktops and central cloud systems.
We'll discuss this with you when you first sign up, and your account manager will regularly check in to make sure you're still happy with the level of support you're receiving.
– Do you need after hours assistance?
We're able to provide support for emergencies on a 24/7 basis, so if your business operates overnight or you regularly work unsociable hours, we've got you covered. For many businesses, the cost of an important piece of technology being out of action overnight is simply unacceptable. This can make our out of hours support services great value for money by ensuring that your systems are ready for work whenever you need them.
If you keep standard business hours, however, then there may well be no need to pay for this provision. When we discuss your requirements, this is among the first subjects we cover.
– Cybersecurity and disaster recovery
Chalvington is proud to hold both the Cyber Essentials and Cyber Essentials Plus accreditations. These certifications are provided by the government's National Cyber Security Centre and serve as a mark of excellence for our services.
Many of our clients choose to upgrade their cyber security and disaster recovery strategies at the same time as upgrading their IT support with us. Our cloud security systems work on all your users' devices, ensuring your business is protected no matter where you're working from.
Following an audit of your existing cyber security and disaster recovery measures, we present a range of solutions based on how you work. With the growth of flexible and remote working, your business can be a tempting target for an attack. Working from home often means that your business data is only as secure as your staff's home network, so providing an extra level of protection with Chalvington's advanced cloud security systems can give you all the peace of mind you need.
– Expansion and Scalability
One of the most important functions of an IT support partner is to identify where your existing tools may be standing in the way of your expansion and to suggest appropriate solutions. This is another optional aspect of our IT support services.
Signing up with a new IT support partner presents the perfect opportunity to perform an audit of your technology. Our experts will look over your systems with fresh eyes, comparing them against the best on the market for cost effectiveness, flexibility and of course to make sure they suit your unique use case. It's up to you whether you upgrade your systems now, later, or at all.
Our expertise covers every major element of IT, giving us the breadth of knowledge needed to provide sound advice and guidance for whatever tools you use.

Find out more about our IT support service.
Are you interested in finding out more about our IT support services? Get in touch with our team on 01323 440555 today to arrange a free consultation and quote.