When is the right time to move to the Cloud?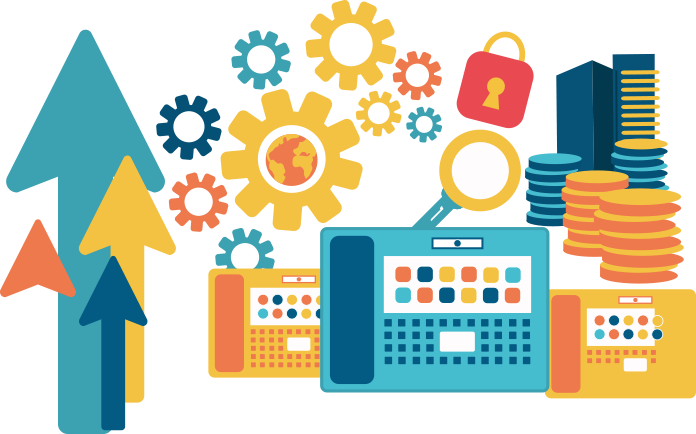 iCS Report Premier enhances iCS Report by adding live call statistics. Monitor queues and manage customer-facing teams via live dashboards, reports and wallboards.
Monitor up-to-the-minute analytics to meet SLAs and commitment targets
Live call reporting. Monitor hunt groups, call queues and incoming calls on users as well as reporting on critical metrics such as Grade of Service (GoS), Percentage Calls Answered (PCA), abandoned calls, longest waiting time and unreturned missed calls.
Essential team statistics at a glance via dashboards and wallboards. Display performance call queue parameters on group wallboards in real-time.
Monitor call handling presence. View the live status of call handlers and monitor analytics by call handler.
Maximise staff and resource productivity, minimise costs, avoid missed opportunities from dropped calls and deliver the highest levels of customer service.

iCS Report Premier is an intuitive mobile-optimised application delivering powerful call analytics via live dashboards and wallboards.
Live call reporting
Run reports on live calls waiting and view call handling statistics by hunt group, call queue and DDI.
Pre-configured reports include:
Total time available for all extensions within the business
Time on Do Not Disturb (DND)
Grade of Service (GoS) and Percentage Calls Answered (PCA)
Call queues, waiting time and abandoned calls
Extensive filter options are available on every report as well as the option to schedule as a regular report, export as PDF/CSV and email to any email address.
Hunt group wallboard
The hunt group wallboard allows performance call queue parameters to be monitored continually in real-time.
Key metrics are displayed on live tiles ready to share on a desktop or large screen. This is an essential tool for any business handling inbound calls.
Call centre wallboard
View queue and call statistics for call centres. The call centre wallboard displays 12 live tiles of key performance metrics including calls offered / in queue, agents staffed / assigned / busy and staffed agents idle / unavailable.
Agent workflow analytics provide summary and detailed information on availability status and punctuality.
Group view wallboard
Group view enables supervisors to see the status of their agents (available / unavailable / on DND). This provides a clear view of how many staff are available to take calls at any given time.
Agent reporting
Live analytics provide information by agent:
Number/duration of inbound/outbound calls
Available time and time on DND / break
Time logged in
Live calls
Display the current calls in progress within the business. View call direction (outgoing or incoming), extension name, DDI, current call status (ringing or on call) and time in current status.
Call centre queue statistics
View metrics on call centre queues including average queue time, wait time and call duration.
Analyse call handling including missed / declined calls and average call duration.
My console
In addition to My Console providing access to their own analytics, agents are able to view their own personal wallboard and call history.