Cloud IT Support, Another Advantage of the Cloud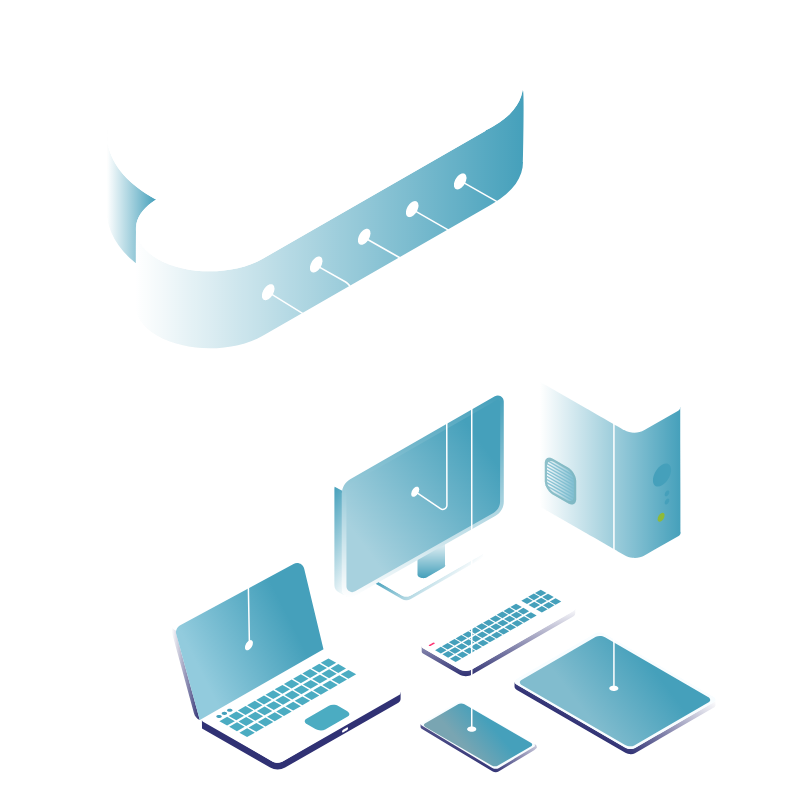 IT Support services are indispensable, but with the business world moving rapidly towards the Cloud, what does a modern Cloud IT Support service look like? It's cheaper, more effective and easier than you may think.
In this blog post we'll explore how IT Support services like ours can benefit even the most modern business. No matter how far along you are on your digital transformation journey, support services like ours can take the stress out of technology.
Designed for Agility
Cloud Support services utilise remote support tools and technology that allow support to be as agile as the Cloud systems themselves. With remote support systems, there's almost never any need for a site visit. This saves time as well as money, ensuring that a highly qualified and experienced technician is never more than a phone call away.
This means that we can support your users wherever they're working from, and on whatever device they're using. Cloud services are hardware-independent, so Cloud IT Support should be equally flexible. Configuration and server-side problems can be resolved without any interruption to your work. When we need to configure user devices or support end users themselves, our remote support apps ensure we can be with you in seconds.
Our remote support tools even work on mobile devices, allowing us to help all users. Struggling to find the right settings for your mobile? Come across an unfamiliar error message on your laptop? No problem! Give us a call and we can log in in seconds to give you a hand.
Cut the Cord
Cloud services like Office 365 have revolutionised the way businesses use technology. There's no longer any need to have complex, bulky and expensive servers in your office. With this move towards Cloud services, support needs are changing.
With no servers on your site, do you need your support partner to visit your office? Cloud IT Support services like ours can cut the cost of on-site engineering resources associated with maintaining on-site systems. Not only does this make your support more cost-effective, but it also helps you get support quicker. There's no need to wait for an engineer to battle through traffic to get to your site to resolve an issue. Our support engineers are with you immediately and ready to help fix a problem as soon as they answer the phone.
It stands to reason that problems with Cloud services can all be resolved through the Cloud. With no hardware hosted in your office, you will not have to pay for, or even experience problems with your servers. Your Cloud service provider will keep their systems running, and your Cloud IT support partner will resolve any configuration issues and keep you running at peak efficiency.
Take the Power Back
Cloud tech opens the possibility of reversing the relationship between your support provider and your services.
Traditionally, your choice of tech would be at least somewhat limited by the experience of your IT Support company. With on-site servers required, you'd often be forced to choose from a limited selection of tools that your supplier has experience with.
Now though, with your business separated from hardware failures, you can afford to choose the best tool for the job without worrying about whether you'll be able to keep it up and running.
Our Cloud support team have a vast amount of experience with a wide range of Cloud services, giving us the ability to support a huge variety of systems. This puts the power back in your hands; work the way you want to work and we'll handle the rest.
Digital Transformation
The best Cloud support providers don't just support the tools you already have. They can provide a simple and straightforward path to digital transformation. It's undeniable that Cloud services are here to stay, but many companies delay migration because they feel it's too time-consuming.
We've been migrating customers to the Cloud and modernising their systems for over a decade, so your data is safe with us. Migrating to the Cloud can be extremely disruptive and risky without rigorous procedures in place, so it helps to have experts on board to assist. The processes we've developed ensure that there is no risk of data loss, as well as ensuring that migration is as smooth as possible.
It's not just Office 365 though. Every major business technology can be taken to the Cloud these days, from your phone system to network management and even CCTV systems. We've got experience with all of them, making us the ideal partners for your firm's digital transformation.

Find out more about Cloud IT support.
At Chalvington, we've been helping businesses start their digital transformation throughout lockdown. It's clear to us that cloud tools are the ideal companion to a remote workforce.
Want to find out more? Why not give the team a call on 01323 440555? We're always happy to arrange a free consultation and quote.