How your phone system can support hybrid working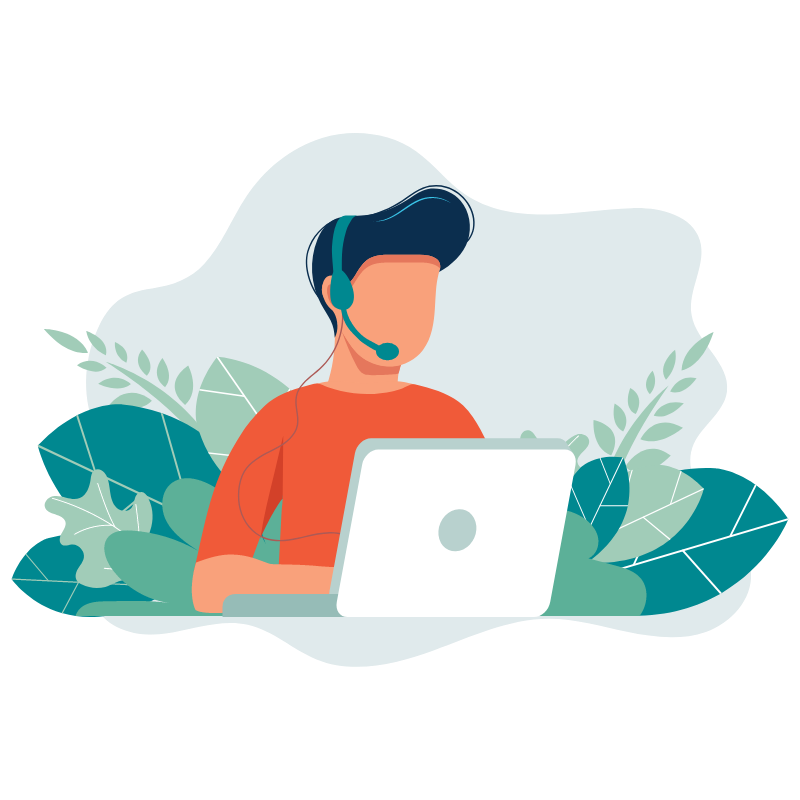 Hybrid work is all the rage now. Since the pandemic and lockdowns, businesses across the UK have learned the same lesson: working from home works.
There's less time commuting and more personal time, and some people found it easier to concentrate. In other words, WFH can boost productivity and morale.
When office work returned, people were reluctant to lose those benefits. Still, the office has its place too. It's good to get together in person at least occasionally, for idea-sharing and team-building. Hybrid work is a great compromise. But it's more complicated to organise. How do you make it work?
From our base in East Sussex, we've been helping businesses with hybrid working technology since pre-pandemic times. You could say we liked it before it was cool! So let's look at what you need to make a success of hybrid work. Spoiler: your phone system is key!
Unified communications  
Let's start with the basics. Unified communications, or UC, is the foundation of a successful hybrid working strategy. It's a pretty simple idea, but it makes a profound difference.
With unified communications, all your business communication channels are in one place. So that's your business phone system, instant messaging and video calls, as well as integration with Outlook. Our UC platform is hosted on the cloud, instead of as hardware on your site. Why's that such a big deal? Simple – it means you can access it from anywhere.
In the days of the on-premise PBX, you had to be in the office to access business comms. Thanks to unified communications, you don't anymore. You can even download Cloud Collaboration, our UC platform, as a smartphone app. Your whole team is connected, whether they're at home, on the road or in the office. Now let's look at how this helps hybrid work.
Video calls
Video calls became staples of lockdown life, and have stuck with us since. It's no wonder – there's nothing like face-to-face contact, and the video call offers it remotely.
This is great for the hybrid workplace, because it avoids some of the potential pitfalls of remote work. If you're not careful, remote workers can end up out of the loop. That's bad for their morale, and for your business. It takes active communication to avoid this, and video really helps.
You can schedule regular team videoconferences to keep everyone up to date. It could be anything from a short daily check-in to a longer weekly update. However you choose to do it, it'll keep everyone in touch and up to speed. Our Cloud Collaboration platform makes this easier than ever. You can just book in a regular call, and everyone gets an email notification. To join, all they have to do is click!
Instant messaging
Instant messaging is another important tool for hybrid workplaces. It's perfect for more short-form, informal chat. We'd recommend creating groups for different projects and departments. Then, your team can keep in touch from anywhere.
This is great for quick questions and updates, as well as file-sharing and collaboration. Because it's instant, it's a very quick, efficient way of keeping those everyday work chats focused – and without excluding those who aren't in the office.
This feature is built in to our Cloud Collaboration platform. And thanks to its UC functionality, you can easily escalate an instant messaging chat to a voice or video call. All it takes is a click! This allows your remote, office-based and mobile workers to communicate efficiently and on their own terms.
Presence
Here's something that can slow down your remote workers: not knowing who's available. Our Cloud Collaboration platform puts that problem to bed. How? With a presence setting. All users can set their availability in a way that's visible to anyone who's logged in.
This saves precious time in all sorts of ways, especially when you're contacting team members who aren't working in the same place as you. You're not sat there wondering who you can transfer a difficult call to. You won't waste time calling someone who's unavailable. Perhaps it's only 30-or-so seconds each time. But when you add it up, it makes a real difference.
Extra phone system features
Allowing remote work does require you to trust your team. They have to be willing and able to keep standards high away from management. In our experience, most people will do just that. But it's still important that you have proper oversight. After all, how can you keep standards up if you don't know everyone's output?
At Chalvington, we offer call analytics and recording options to make this easy. These features really complement each other. With analytics, you'll get in-depth, automated insights into your team's call stats, both as regular reports and live wallboards. This allows you manage resources in a more informed way, boosting your efficiency along the way.
As for recording, it allows you to sample calls at random, or listen back to any other calls. It makes it much easier to keep up those standards of service. With both our analytics and recording features, you can monitor remote and office-based staff alike. And since they're cloud-based, managers can access them from anywhere – so if your managers or admins are working remotely, it's no problem at all!
For hybrid work, make it Chalvington
Hybrid work is a challenge, but it opens up so many benefits. Your business will be more flexible and productive, and better prepared for unpredictable events. You just need the communication technology to make it work.

Here at Chalvington, we've helped countless businesses in East Sussex and beyond to make hybrid work a success. To modernise your business communications, get in touch today. You can reach us by filling out the contact form on our contact page or call us on
01323 440555 to arrange a consultation.